KIDS CLUB
Kids Club is our weekly afterschool outreach ministry for elementary-aged children. We meet every Thursday to build relationships with kids in our community through games, silly songs, Bible stories, and memory verses. We eat dinner family-style, with small groups of kids and leaders to facilitate conversation and community. Every week kids look forward to Kids Club and being in a fun environment where they know they are safe, loved, and cared for. It is a time when kids get to just be kids, and leaders get to share the love of Jesus with them. We also take Kids Club field trips to the beach, on hikes, to the pumpkin patch, bowling, sporting events, and other community events! We want to give these kids every opportunity for fun and memorable experiences.
Querencia Youth Leadership Council
One of our long-term visions for Querencia has always been that we would raise up Christian leaders from within the community to lead future generations. In 2014 we took a big step towards this goal in establishing Querencia Youth Leadership Council (QYLC). QYLC's mission is to raise up student leaders who are willing to lead and walk with younger kids in their community through valuing servant leadership, following the example of Christ, leadership training and fellowship, and creating opportunities for students to serve at Kids Club and beyond. These students have become a very close-knit group that encourages and prays for one another, and provides accountability in making good choices and being committed leaders.
HOMEWORK CLUB
Homework Club exists to help kids in our community excel in school. We believe that education is key in ending the cycle of poverty, and therefore find it so important to assist kids early on. Homework Club is a space for kids to meet with tutors to work on homework, reading, writing, and math skills. Through focused and consistent time together, tutors are able to build strong relationships with students and often play a mentoring role in their lives.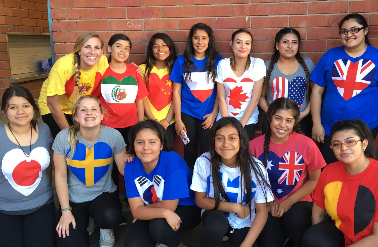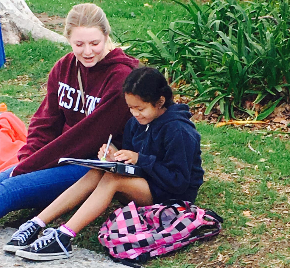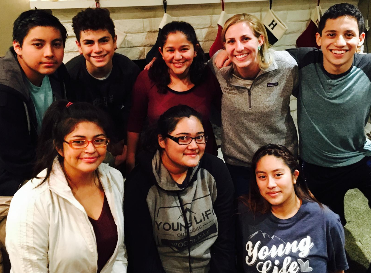 A Santa Barbara Neighborhood Partnership

Teen GIRLS DANCE CLASS
We have partnered with Santa Barbara Dance Institute since 2013 to provide a dance class for jr. high and high school girls in our community. Many of the girls in our class come from really difficult places, and the consistency, discipline, and vulnerability that dance requires has been truly transformative. The class practices every Monday and performs throughout the year in preparation for SBDI's annual "End of the Year Show" at the Marjorie Luke Theater. After being part of this class, many participants go on to pursue dance further through high school classes and dance teams.